Marketing Jama Havana With Google Maps
We completed this small project for newly launched Jama Havana Cuban sandwich bar in Elephant & Castle Artworks, which included a Google Street View listing & 3D virtual tour with virtual tags. The owners at Jama Havana realised they had no presence on Google Street View and wanted to create a quality listing to draw more customers in.
Now they are one of the few locations which Google Maps users can drop into with Google Pegman.
Thier 3D virtual tour has virtual tags which link to Instagram posts of menu items, showcases their casual brand ethos and highlights their location.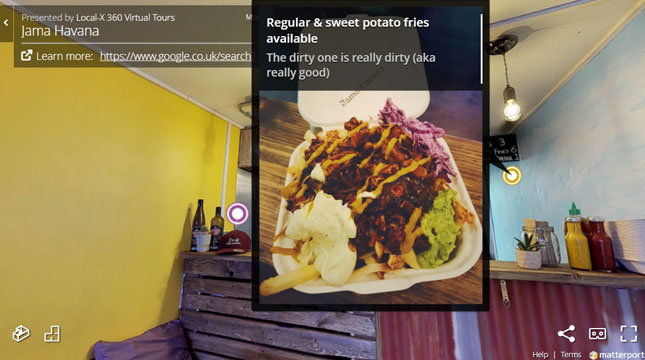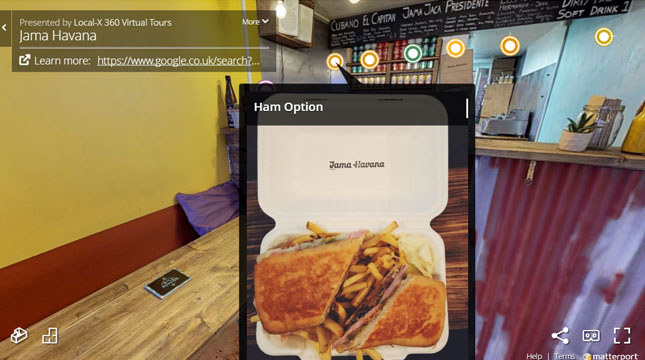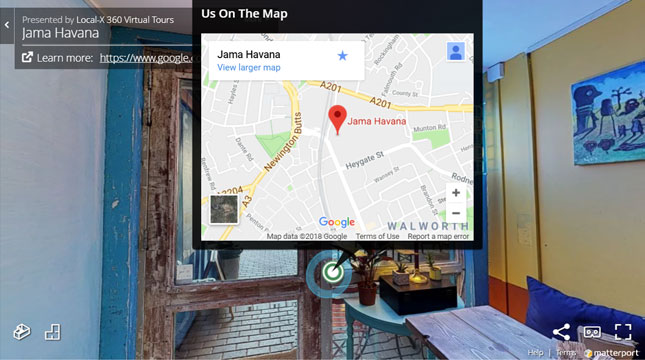 Try The Tour Now
Client
Jama Havana
Date
24/02/2018
Task
Google Street View & 3D Tour
Categories