New Office Development Sales For Sapcote Group London
Sapcote Group Plc was looking to freshen up the way they market their new development and found the perfect opportunity with a new Hawstone Interiors design multi-occupancy office buidling, Garden Studios.
Garden Studios is a flexible, beautifully bright, open plan office with sought-after outdoor space on Hammersmith trains stations doorstep. This particular 3D tour makes use of virtual tags, highlight reel, floor selector and external 360 views to the street. You can see the newly released feature – external 360°'s shot at the entrance of the private walkway and you'll find virtual tags showcasing the office's features such as the installed video entry system while also drawing attention to useful info such as plug-in points for on the flooring.
The outdoor walkway capture was possible on this project due to the early start times from 8 am and the sufficient shade. Matterport systems will struggle to capture outdoor areas when it's under direct sunlight, so do consult us if you'd like this on your space.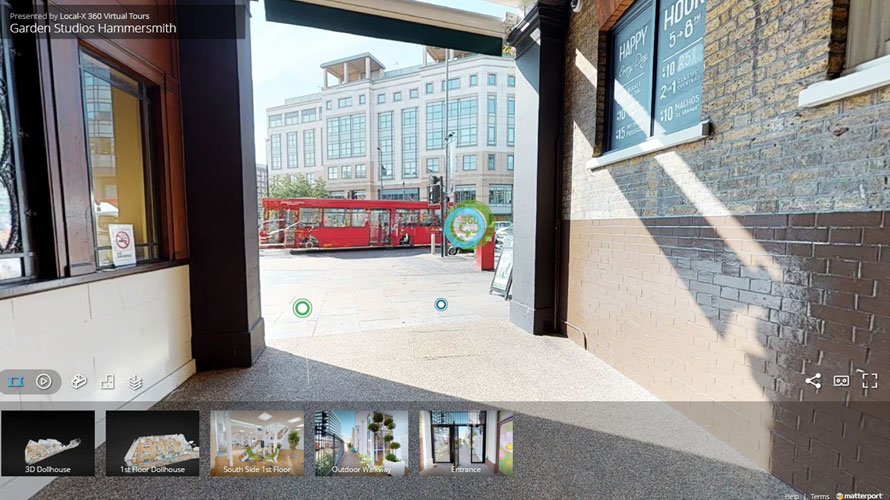 Try the 3D tour now below
Introduction videos (MP4) were also supplied along with 360° photos for social media sharing.